The English Iris Company was delighted to be involved with Doddington Hall and to take part in their iris week from 31st May to 7th June 2015.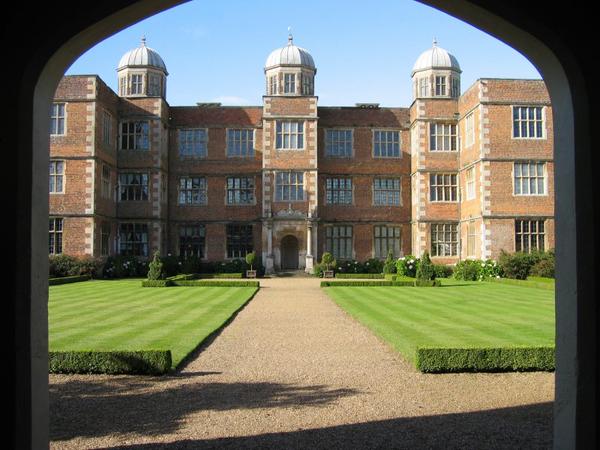 The fruits of this collaboration can be seen in the new Display Bed that features a collection of Tall Bearded Irises raised by Bryan Dodsworth, the celebrated twentieth century British hybridiser. Irises can be viewed at Doddington and purchased via our online shop.
In one of the highlights of the week, Doddington Hall arranged a spectacular Iris Day on 4th June 2015 that was designed to appeal to the novice and specialist alike.
David Logan, Doddington's experienced and enthusiastic Head Gardener leads tours of the Doddington Iris Garden and Simon Dodsworth, Bryan's son, gave a talk about his father and his approach to hybridising.
The following video has more information on our involvement with Iris Day, as well as some great images and a chance to explore more about Bryan Dodsworth's irises and the Display Bed at Doddington.
Click here to watch the full Doddington Hall video on our YouTube channel.
Barry Emmerson, Bryan's pupil for twenty years offered a master-class in iris appreciation using the Dodsworth irises in the Display Bed, including a practical demonstration of hybridising techniques. This promised to be a fascinating and informative day for iris lovers and keen gardeners.