Doddington Hall, Lincoln
At Doddington we have provided a range of irises hybridised by Bryan Dodsworth which have been planted in the Walled Garden as a Display Border (seen below). Some of these are now being planted in the Parterre Garden on the west side of the house.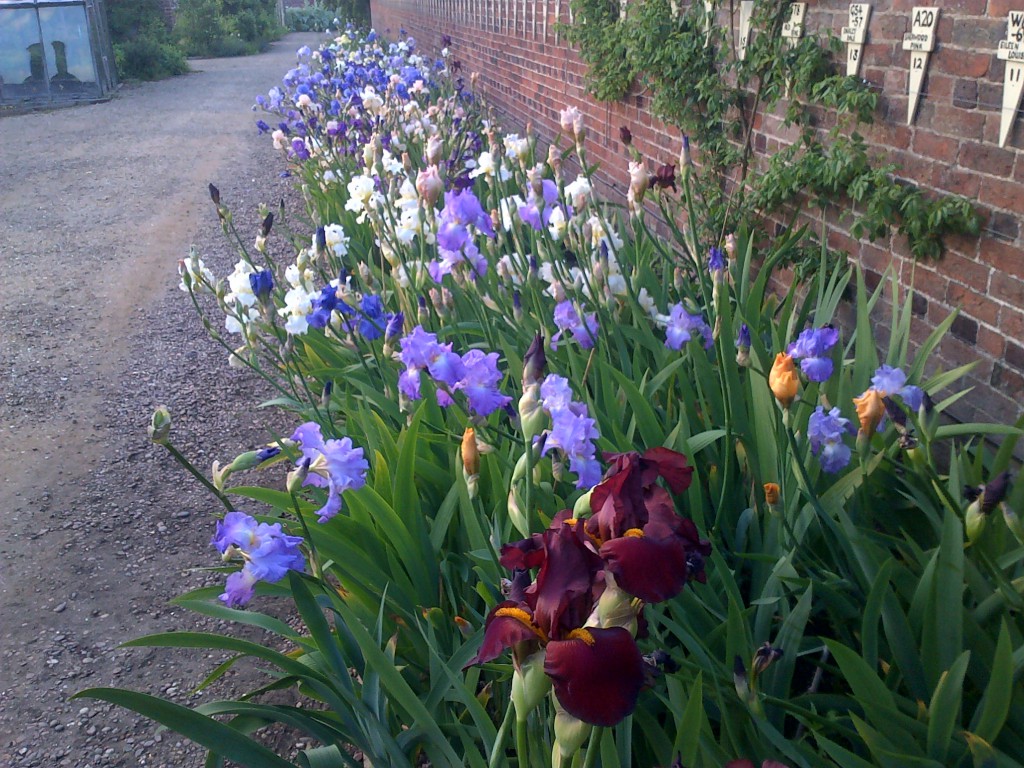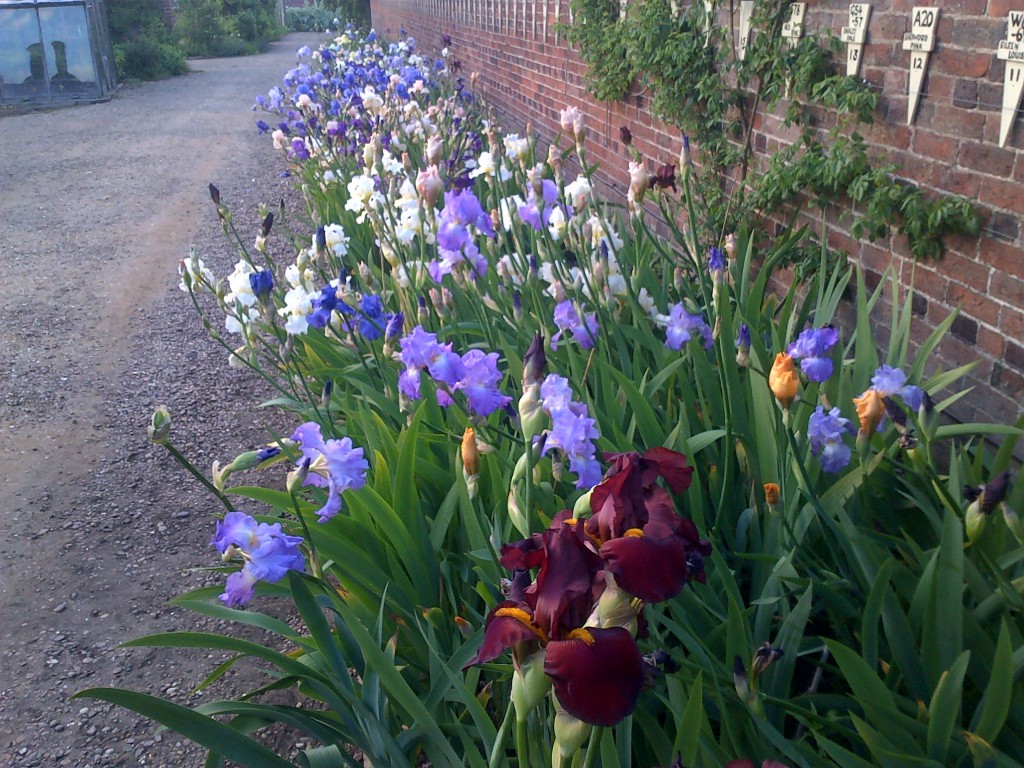 Members of the public can visit during May/June each year. In 2015 we took part in their Iris Week and you can read more about our Doddington Iris Day in our news area which includes an interesting video interview.
You may also be interested in the BBC Radio Lincolnshire interview where we explain more about Bryan Dodsworth's irises and the links with Doddington Hall.
We plan to increase the range of irises in the years ahead and, in the longer term, this can provide an additional site for the recently established National Collection of 'Tall Bearded Irises raised by Bryan Dodsworth'.