About The English Iris Company
Our Iris Offer
Discover our range of Exclusive British Bearded Irises.
Our Irises
We are an Independent British Iris Specialist and grow and breed all our iris plants in UK. As a result you can be confident that our Exclusive British Bearded Irises will suit the British weather.
Our History
Bryan Dodsworth
Spends nearly fifty years developing an extraordinary collection of Tall Bearded Irises. With twelve British Dykes Medals to his name (the Premier Award for Iris Hybridisers), he is the most celebrated twentieth century hybridiser of British Irises.
We sell only his irises and varieties used with his breeding lines
Barry Emmerson
Former British Iris Society President and leading British Iris Hybridiser, works my father for nearly twenty years. He continues to provide invaluable advice. This collaboration results in the formation of the English Iris Company in 2013.
Simon Dodsworth
Continues to grow his father's irises and moves the Collection from the Nottinghamshire garden to Norfolk; he runs the English Iris Company and starts his own hybridising programme.
National Collection
2016 Plant Heritage grant our irises National Collection status national collection: 'Tall Bearded Irises Raised by Bryan Dodsworth'.
Exhibits at RHS Shows
As part of the plan to raise the profile of these Exclusive British Bearded Irises, we start exhibiting them at RHS Shows (Chelsea in 2015, Chatsworth in 2017 and Hampton Court in 2018).
Collections at High Profile Gardens
Collections of our irises can be seen at Doddington, Newnham College Cambridge and at The Old Vicarage Garden in East Ruston; we continue to evaluate other high profile garden sites with public access.
Our aim is to find suitable locations throughout the UK and ensure that my father's amazing iris legacy survives to be enjoyed by future generations.
Advice/Support
Work with customers continues in the UK and abroad to provide advice on planting schemes for Bearded Irises.
See for yourself in our gallery.
For more information about my father and his irises please see the following:
Read a brief history of British irises and their hybridisers.
---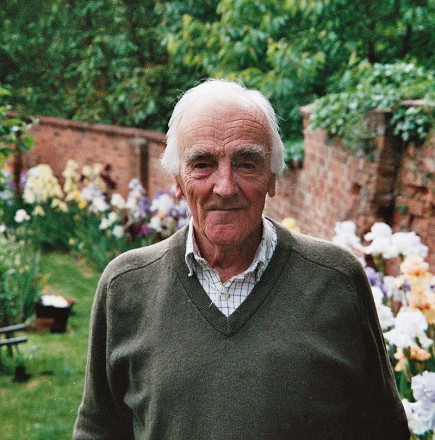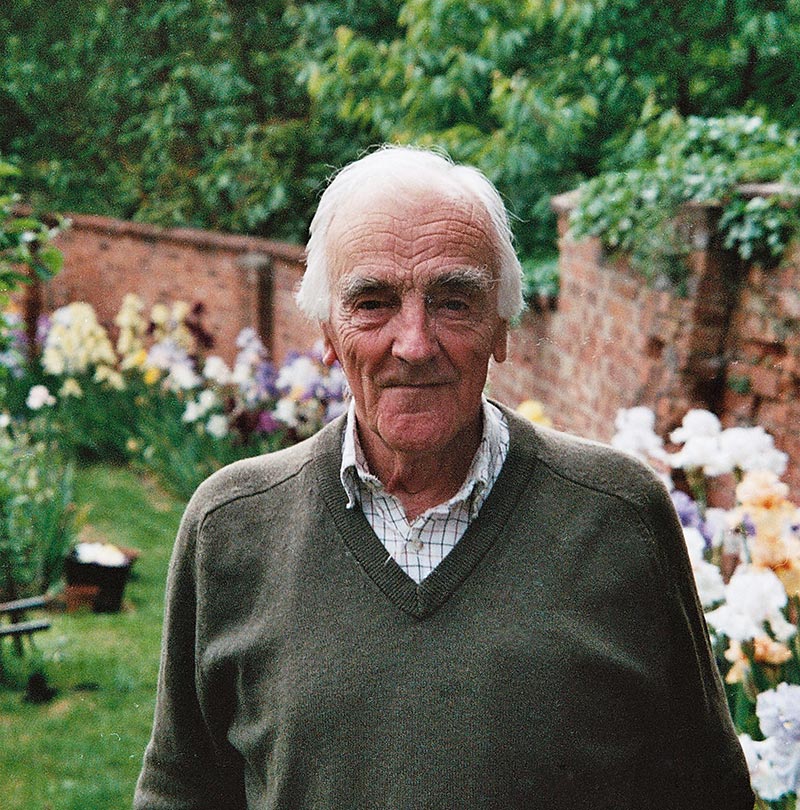 BRYAN DODSWORTH
Bryan is the most successful twentieth century British Hybridiser of tall Bearded Irises. He won twelve Dykes Medals for Iris Hybridising.
He is the creator of the 'Quintessential Modern British Iris'. His iris flowers are clear-coloured, well-proportioned and lightly ruffled; supported on an elegant and perfectly branched stem; yet strong enough to withstand the Nottinghamshire rains!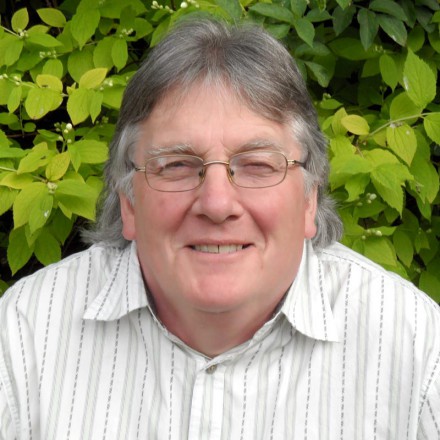 BARRY EMMERSON
Barry is a former President of the British Iris Society. He worked closely with Bryan Dodsworth for nearly twenty years. He is the bridge between the golden era of British Hybridising and the future.
He has embraced the modern colour patterns from the USA with Bryan Dodsworth's perfect stem shape to produce a Modern Classic British Iris.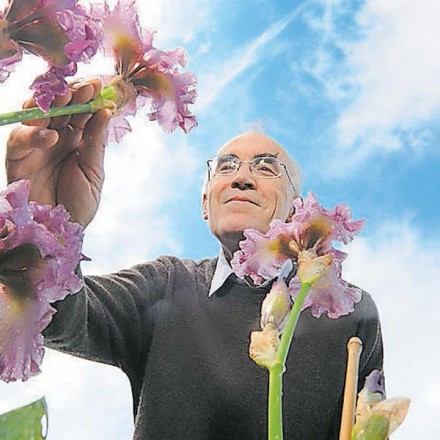 SIMON DODSWORTH
Simon, Bryan's son, continues to work with Barry Emmerson.  They set up The English Iris Company in 2013 to promote British Irises.
He runs the business, exhibits at RHS Shows is continuing his father's breeding programme.